Rajasthan, the land of colours, is vibrant and scenic all year round. Its vibrant colours and hues of blue, pink, and yellow are what make it one of India's most popular tourist destinations. Rajasthan is experiencing all three seasons, from hot weather to a stormy winter. There are many places to visit in Rajasthan in May, but the weather may make exploring and sightseeing difficult due to the oppressive heat. Nonetheless, many of the places/cities have pleasant weather and moderate climate conditions, allowing you to enjoy the state's scenic beauty. Here are the top 7 places to visit in Rajasthan in May that will not make you feel the scorching heat of this desert state!
7 Places To Visit In Rajasthan
Feel like a true king or queen after visiting some of the best places to visit in Rajasthan in May, and make sure you return with plenty of adventures and memories from your summer vacation.
Mount Abu, Jodhpur
Rajasthan, also known as the "deserted state," has only one hill station that is popular with tourists all year. Mount Abu, at a height of 1220 metres above sea level, is one of the best places to visit in Rajasthan during the summer, with temperatures ranging from 20 to 30 degrees Celsius. It is a popular destination for honeymooners and partygoers. Mount Abu is a must-see for anyone visiting Rajasthan, from the Delwara Jain temple to boating on Nakki Lake.
Lake Pichola, Udaipur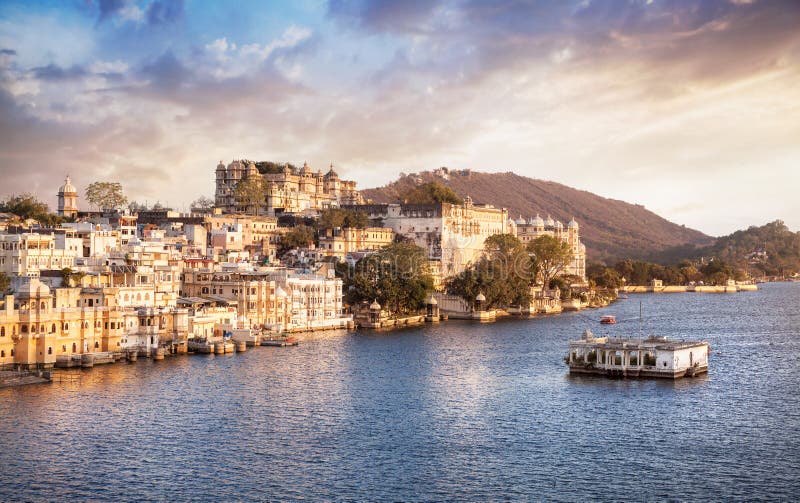 Rajasthan is said to have scorching heat in May, so water bodies and hill stations are the most popular summer destinations. Lake Pichola is one of the best places to visit in Rajasthan in May. It consists of four islands: Jag Mandir, Mohan Mandir, Jag Niwas, and Arsi Vilas. Visitors can go boating and take in the breathtaking scenery. The luxurious palaces of Jag Mandir and Jag Niwas are open to the public to enjoy the scenic beauty of the lake.
Also  Read: 10 Things to Do in Jodhpur, Rajasthan
Fateh Sagar lake – Heart of Udaipur
To escape the sweltering summer heat, Fateh Sagar Lake offers the best experience. Take in the peace and beauty of the surroundings. People from all over the world travel to Udaipur to enjoy the various activities offered at Fatehsagar Lake. Along the Fateh Sagar lake, there are a number of exhibitions, events, and music festivals.
Siliserh lake, Alwar
Siliserh Lake, located some distance from the city centre, is an excellent escape from the hustle and bustle of our city lives. Simply sitting near the lake will provide you with soothing and peaceful feelings. A classic Bollywood film This location was used in the filming of Karan Arjun, making it an even more desirable summer destination in Rajasthan. At the lake's edge, there are palaces and cafes.
Sitamata Sanctuary, Pratapgarh
Sitamata Sanctuary has a total area of 422.95 square kilometres and is rich in flora and fauna. The forests and terrain allow you to see a variety of animals, teak and bamboo plants, birds, and other wildlife. You might be lucky enough to come across a small pond and a waterfall nearby to walk around in. Because there is no designated area for such arrangements, bring some snacks with you.
Ranthambore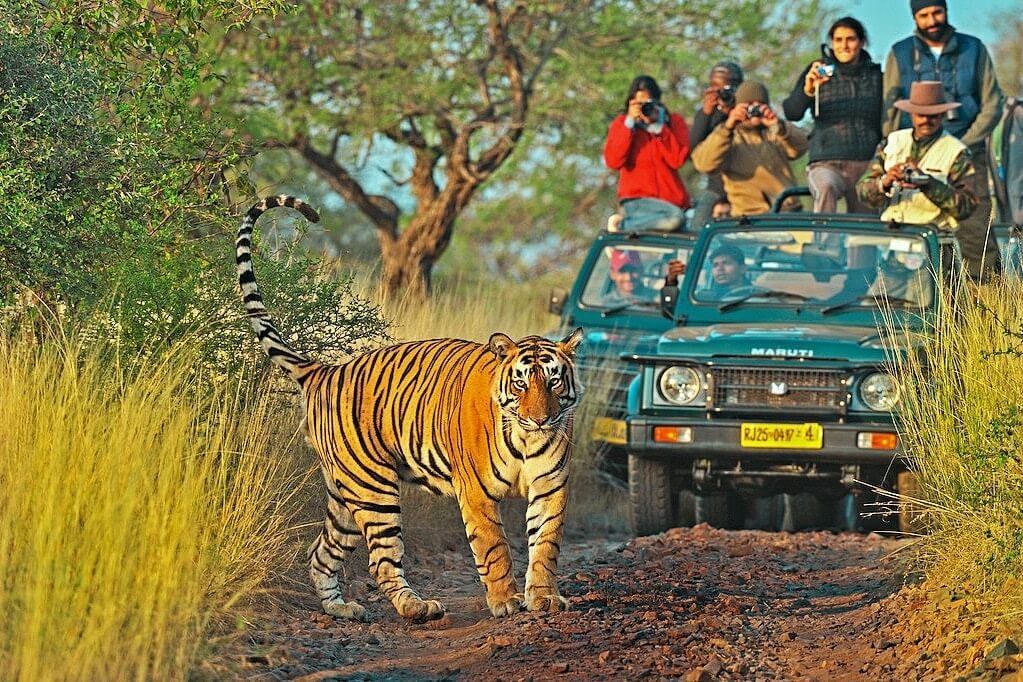 Ranthambore National Park is well-known in Rajasthan as a tiger reserve. The park is open from October to mid-June and closed during the monsoon season. The best time to visit is in the winter, but tiger sightings are more common in the summer, making it one of the best places to visit in Rajasthan in May. Evenings are not as hot as days, but a morning safari is a must-do during your visit to Rajasthan.
Chambal Gardens, Kota
Because of the exquisite surroundings, the tourist spot is the best place to visit in Rajasthan in the summer. It is located on the banks of the Chambal River. The gardens feature a small pond surrounded by greenery and are well-known for crocodile sightings. A shaky bridge allows you to stroll across the lake and observe the crocodiles and lush green surroundings, creating a fun experience for your children.
If you want to see these places, come to Rajasthan and begin with Mount Abu, Jodhpur. You can book a cab service in Jodhpur for a comfortable journey. If you are planning a trip with your family, you can use our tempo traveller in Jodhpur.